More news have just arrived from another of Rawlplug's subsidiaries – two of our experts spent two weeks in India! Find out more about Rawlplug India's latest developments, growth plans, and current projects!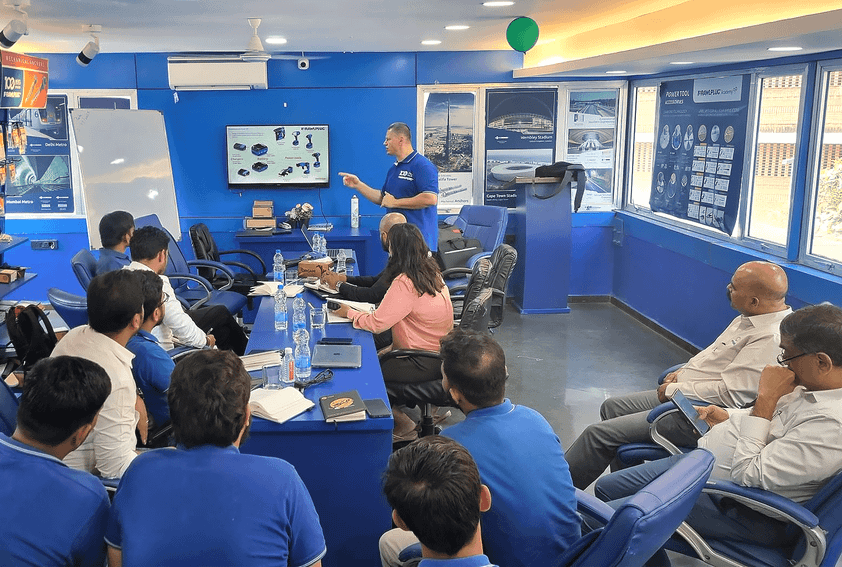 Jaroslaw Bednarczyk (Product Management Team Leader) and Arkadiusz Kaczorowski (Service Manager) visited Rawlplug's subsidiary company based in India with plans to support them in designing the local growth strategy. Over those two weeks, they visited district after district, surveyed the area, trained the team and, in the process, learned about the culture of this amazing country.
Rawlplug India – growth since 2018
Rawlplug's subsidiary company has been operating in India since 2018, established to provide technical and marketing support to the local distributor of our products – Styrene Packings Pvt. Ltd.
The process of establishing the company in India was not easy in terms of the procedure itself, and we still have a long and bumpy road ahead of us. The positive thing is that we are open to every new challenge. We are confident that we can adequately assess the needs of the local market, identify major opportunities, and consequently join numerous investments while understanding and respecting local rules.
Christopher Varghese
Managing Director of Rawlplug India
It is safe to say that, since that time, Rawlplug's position in the Indian industry of fixings and fasteners has been successfully consolidated. The team has grown significantly and expanded its operating range. It's time to face new challenges and try to provide new solutions to the rapidly growing Indian construction market.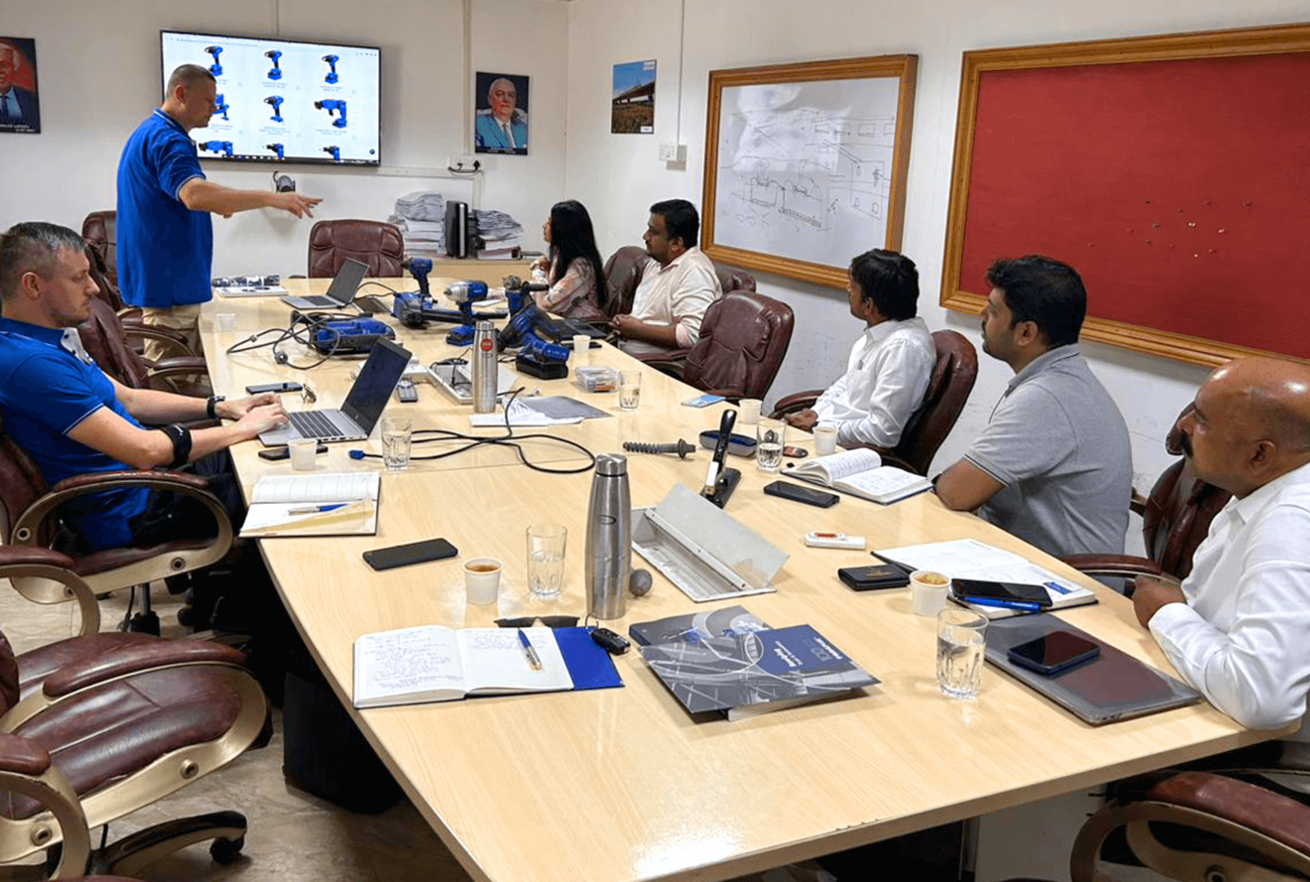 Our visit to this exceptional country is an attempt to understand what we are up against and how we can cater to local needs (which, by the way, can vary to a considerable extent, depending on the district, or the person you happen to talk to), without necessarily being guided by specific pre-assumptions or market experiences, like those acquired in Europe. We came with open hearts and minds, and also well aware of what matters in this country, namely product quality and human relations.
Jarosław Bednarczyk
Product Management Team Leader
Did you know that…?
Back in 2018, Rawlplug's R-KER and R-KER-II bonded anchors and HPTII-ZF throughbolts were already used in the construction of the Delhi metro in the capital city of India. It is one of the most highly advanced underground railway systems in the world.
Rawlplug Academy in India
One of the objectives behind the trip to India was for our representatives to present our power tools, which are a complete novelty in this market. The demonstrations and workshops delivered to Rawlplug's Indian team were very popular and proved absolutely successful, since following several speeches by Jarek and Arek, our talented Indian colleagues were themselves ready to present the products.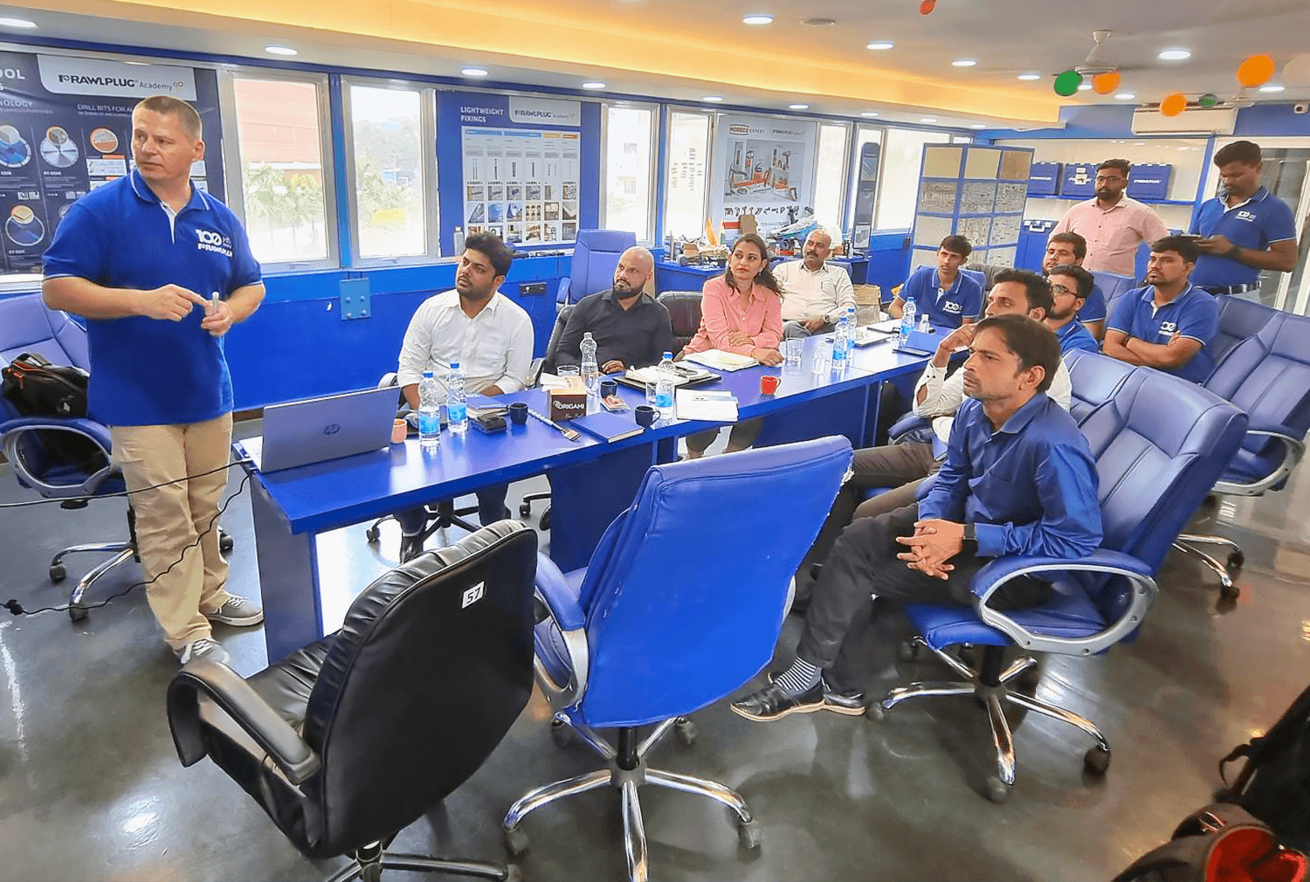 From now on, we can offer comprehensive training on Rawlplug's power tools in Mumbai. We are very excited about this opportunity, and I am additionally more than proud of my team, who have learned very quickly not only how the equipment works, but also how to pass this know-how to others.
Christopher Varghese
Managing Director of Rawlplug India
Rawlplug India is a subsidiary company founded in Bangalore – a city considered to be the country's main technological hub. However, our operations are not confined to this city. You can also find Rawlplug Academy in Mumbai, and our plans for its future development in India involve the cities of Pune, Surat, and Bhopal, as well as our distributors: Styrene in Delhi and Technorail in Surat.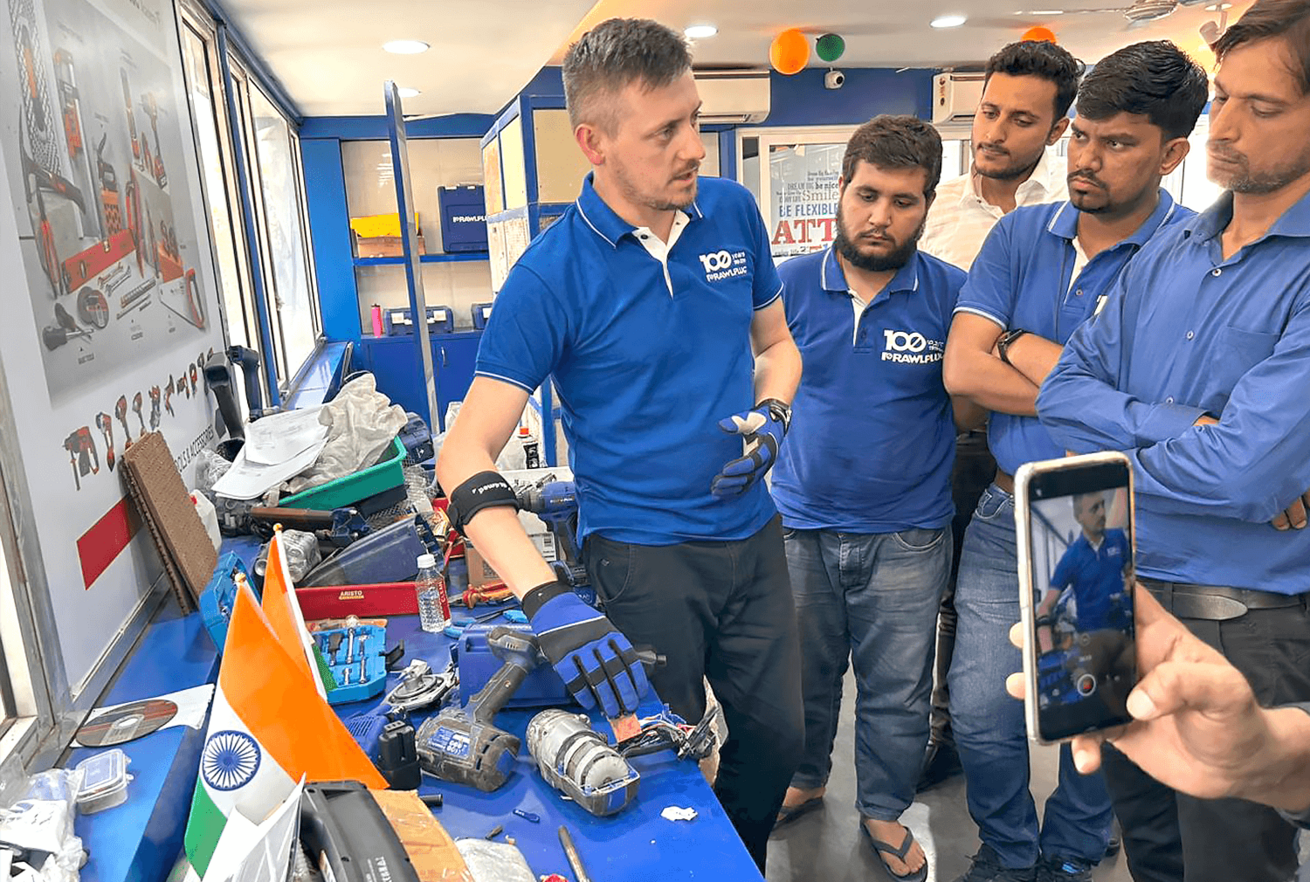 We visited as many as 7 cities. We delivered training on power tools in numerous locations, including Mumbai, Bhopal, and Indore. Over these 2 weeks, we travelled thousands of kilometres; and with each passing day, we were getting a better understanding of the sheer scale of this country and of its inherent diversity – and not so much of the differences between districts and individual towns, but also even between quarters within a single city. However, there is one commonality which we have identified in the people we met and the Rawlplug India team members – openness. Collaboration and making new contacts in India is particularly rewarding. We already know that, as we continue to grow in this market, we need to focus mainly on creating new valuable relationships and on nurturing the existing ones.
Arkadiusz Kaczorowski
Service Manager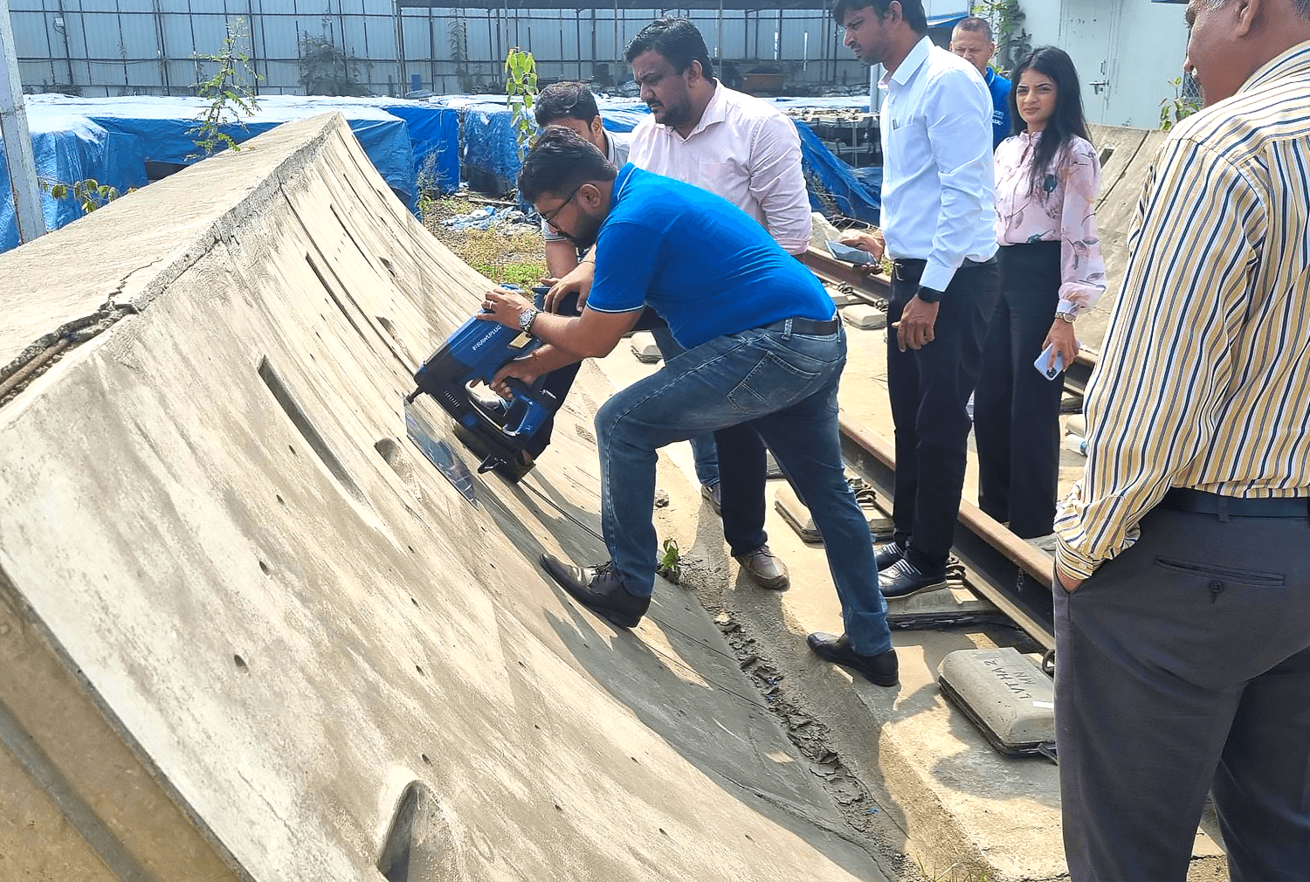 There is surely a lot of work and effort ahead of Rawlplug India. It is necessary to develop the Academy as well as a system of on-site training and hands-on technical support at construction sites. However, the commitment and energy of the Indian company's team clearly imply that this goal is absolutely not beyond their reach.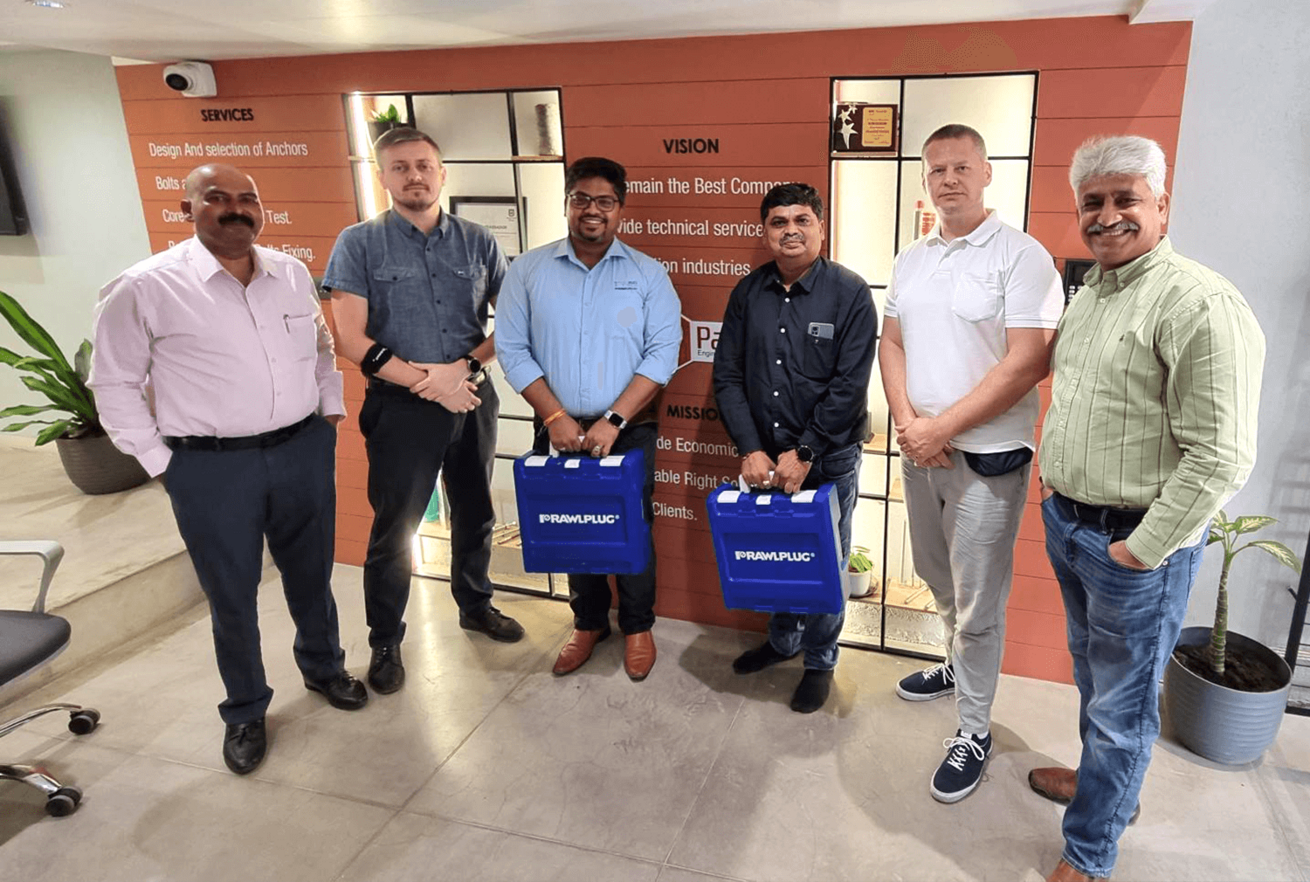 Rawlplug's portfolio in India
Our envoys had a unique opportunity to visit some of the large-scale development projects currently being implemented with Rawlplug's products in use.
Thanks to the Rawlplug-branded fixing solutions and accessories, the structures currently being built are not only impressive, but also fill us with pride. They clearly show us that India needs high-quality products. The companies in charge of major investments choose Rawlplug because our products meet all the requirements; we hold all the relevant approvals and certificates which are indispensable in the development of the most important elements of national infrastructure or large-scale venues.
Jarosław Bednarczyk
Product Management Team Leader
The most important ongoing investments currently supported by Rawlplug in India include:
Bhopal underground railway
We will soon provide more detailed information on Rawlplug's supported investments in India. Follow our blog or simply subscribe to our newsletter!
India is a country we will definitely revisit
Both gentlemen agree that India is a wonderful country: a culture which delights you every day with its colours and flavours and, above all, friendly, positive and open-minded people it is simply extremely pleasant to get in touch with.
We definitely don't intend to barge into India and impose anything. We spent two weeks there learning how the local construction market works, what machines it needs, how they are used, and how customer service should function. We have noticed both opportunities and space for change – also with regard to ourselves. One thing is certain: it's a genuine pleasure to work with Indian people.
Arkadiusz Kaczorowski
Service Manager
Personally, I want to go back there, and more than once. I am glad I was able to witness India with my own eyes and see how wonderful the people who live there truly are.
Jarosław Bednarczyk
Product Management Team Leader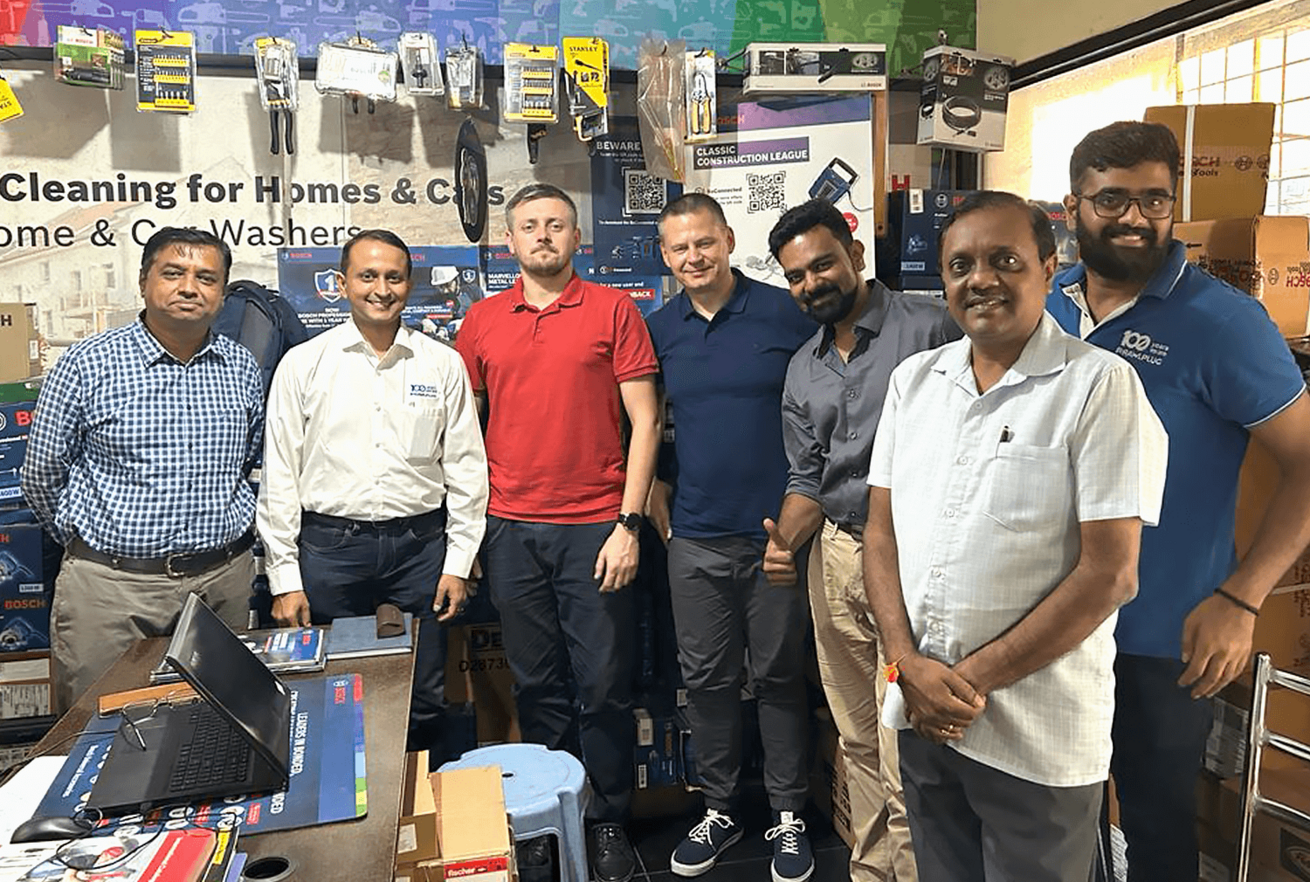 Another reason why Jarek and Arek returned in such a good mood is the Rawlplug India team themselves: passionate professionals who are extremely open to change and novelty, committed to work for further growth of their company. Long live Rawlplug India!