Rawlplug's sustainability – carbon footprint reduction
The policy of optimum resource management is bringing further tangible results. In 2022, we confirmed the downward trend in CO2 emissions.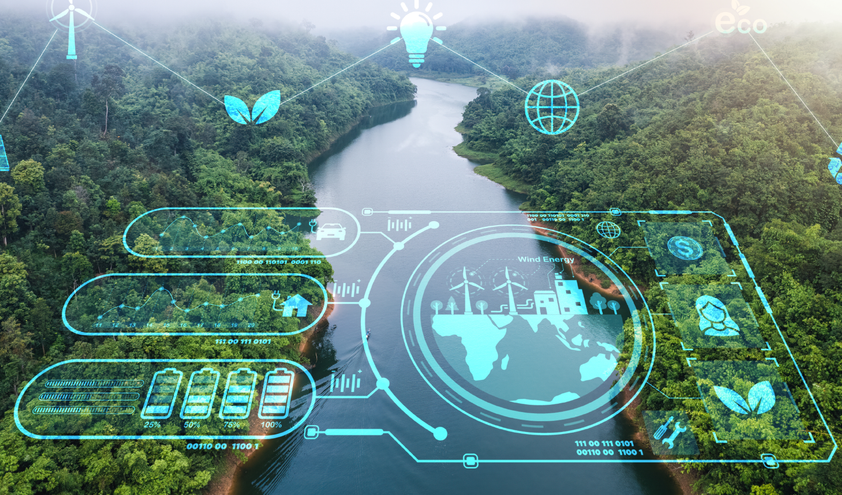 Rawlplug's carbon footprint is the total sum of greenhouse gas emissions produced directly (e.g. in manufacturing and logistics processes), indirectly (e.g. in relation to purchases of raw materials and goods), and throughout the lifetime of our products. It includes emissions of carbon dioxide, methane, nitrous oxide, and other greenhouse gases.
How do we go about it?
Rawlplug's carbon footprint is calculated on the basis of the Greenhouse Gas (GHG) Protocol, which sets standards for measuring and managing emissions in line with the ESG (Environmental, Social, and Corporate Governance) reporting idea. All information gathered is assigned to one of three scopes:
scope 1 deals with direct emissions, i.e. fuel (consumed for internal and external transport), gas (consumed in production processes), fuels used for heating (coal, gas, etc.), and refrigerant (for air conditioners);
scope 2 deals with indirect emissions, resulting from electricity, heat and cold consumption;
scope 3 deals, among other things, with issues related to purchases of raw materials, goods and selected services, as well as aspects associated with transport and business travel.
We started monitoring our carbon footprint from scopes 1 and 2 for Rawlplug's plants in Poland (in Wrocław and Łańcut). According to the figures, we managed to reduce it by 4.5 per cent in 2022 (29,464.45 Mg CO2 vs 30,841.00 Mg CO2 in 2021). This confirms the downward trend and proves that a consistent policy of taking environmental aspects into account is yielding tangible results.
Why it will get even better
The improved results are related to energy optimisation. As an example, let's take building heating and ventilation at the Wrocław plant. After strengthening the monitoring and analysing the data collected, we established the actual demand for these utilities, and subsequently adjusted the supply, so as to make sure that it didn't exceed the optimum consumption level.
Małgorzata Ginter
environmental protection specialist and environmental management system representative
Rawlplug is currently collecting and analysing data gathered from all consolidated companies, in all the scopes, which will help to set the direction for further activities in the future.
We're aiming to find out exactly what the carbon footprint of our products is at every stage of their lifecycle.
Piotr Rzyski
EHS (Environment, Health and Safety) department manager