We are sustainability. We have renovated the bike shelter together
New, solid roof, and more space. Rawlplug's employees commuting on bicycles can now use the parking area renovated and upgraded by their colleagues.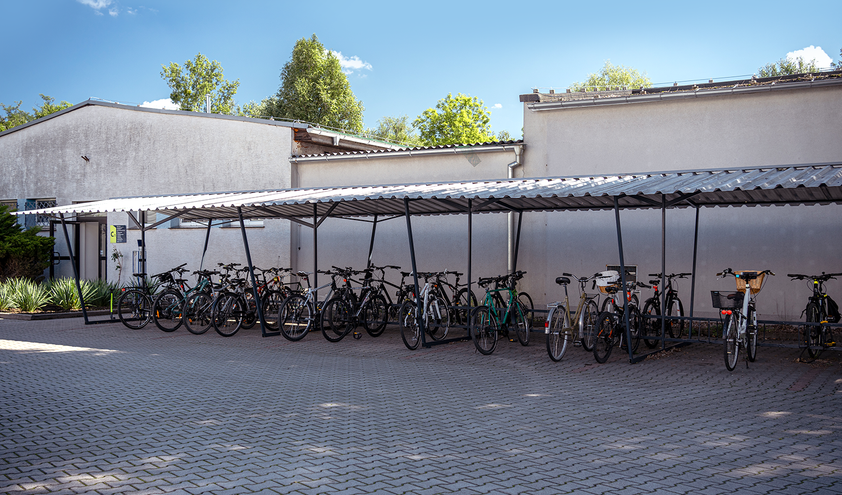 Improved in terms of robustness and visual appeal, the bicycle parking area in Kwidzyńska Street in Wroclaw makes a really good first impression (it's longer, wider, and gleams with fresh paint), which gets all the better the more familiar it becomes.
Solid roof made of corrugated sheet metal (recycled scrap)
42 bicycle parking spaces
Tool kit available (for bike repair)
On-site pump
The revamped shelter is an outcome of a joint initiative undertaken by the personnel of Rawlplug's headquarters – representatives of the Technical, EHS, and Administration departments – who managed to demonstrate this summer what real-life sustainability means in both micro and macro scale. Congratulations on the excellent job. And thanks a lot!