Business according to Rawlplug is supposed to be not only profitable, but also responsible. Transparency is our other name, which is why we are happy to announce that we have just published another Sustainability Report in our history, this time for the year 2022. We do encourage you to read it!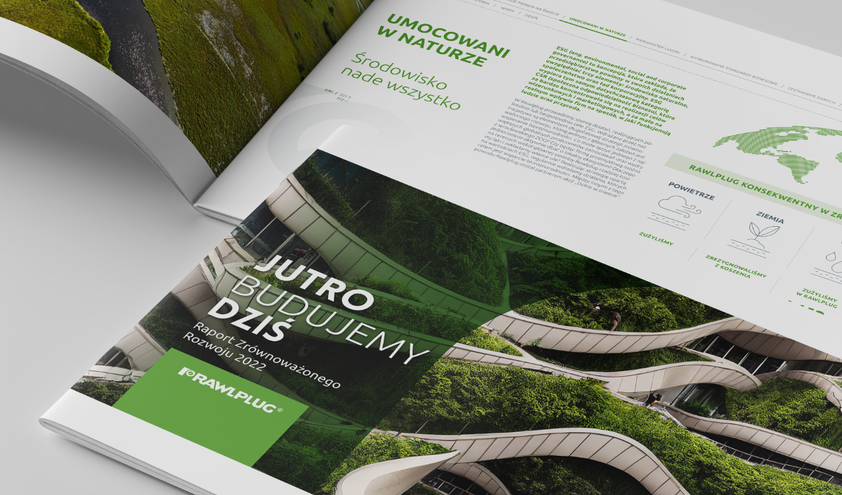 The interactive publication contains concrete examples proving how, at Rawlplug, we make all decisions through the lens of our sustainability (ESG) strategy. It is based on three interpenetrating pillars: Environment, Social, and Governance.
Our key sustainability achievements in 2022 include:
Reduction of carbon dioxide emissions by 4.5% compared to 2021.
Reduction of natural gas consumption by 199,695 m3 compared to the previous year.
Installation of a further 6,440 m2 of new photovoltaic systems around our manufacturing plants.
Inventory survey of the green areas surrounding Rawlplug's headquarters in Wrocław conducted by scientists from the Faculty of Biological Sciences at the University of Wrocław.
Anonymous job satisfaction survey conducted among all Rawlplug employees. The average satisfaction rating among Rawlpluggers is an impressive 7.35 (on a 10-point scale)!
Importantly, this publication is not only a summary of our achievements so far. It is above all a huge commitment to pursue further extensive sustainability measures, to be implemented across our organisation. The whole report is available HERE.
In order to maintain high quality of reporting, we presented the data in accordance with the GRI (Global Reporting Initiative) standard. It is an international framework for reporting on the economic, environmental, and social aspects of an organisation's operation.
PS We are publishing the report in electronic form only – no trees were harmed in its preparation.
Enjoy your reading!