Is this a kind of magic? Almost, as it involves two magical totems and the help of our fabulously qualified experts.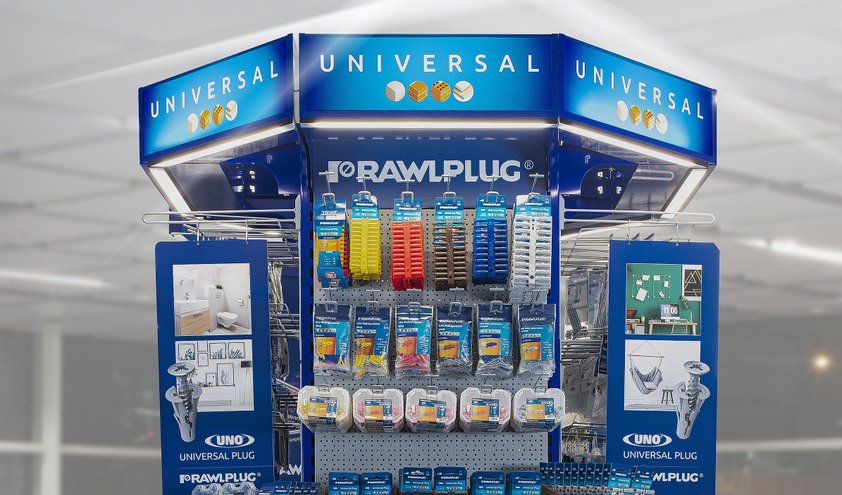 Powerfully enhanced POS solutions are what you can expect from the launch of the Shop-In-Shop, Rawlplug's new system for displaying products and promotional materials at the point of sale, integrated with our modular shelving system.
We designed Rawlplug Shop-In-Shop with atypical, demanding spaces in mind: ones that are too small, irregular, and difficult for customers to access. The unique metal totems (square and triangle), make it possible to change the shape of the display space to your liking, as well as to enlarge it taking into account the specific nature of the respective location and its constraints, at the same time maintaining the highest standards of transparency and aesthetics – and looking after the needs of our partners and their customers.
The innovative Rawlplug Shop-in-Shop solutions guarantee a complete, attractive, thematically diversified display of the brand in any available space, in a customer-friendly way. In fact, it allows customers to easily find fixings matching the specific application and substrate, as well as the accessories and power tools needed for their installation, all in one place.
By the way – the Shop-In-Shop system is simple to install, and the whole process takes less time than saying "Table, deck yourself!". We already know this, and everyone else will find out this autumn. More details coming soon.