"The more advanced technologies we have available, the more complex products we are capable of creating". In the final part of our conversation with Radoslaw Koelner, we touch on the goals he sees for the company and how he chooses the paths for its development.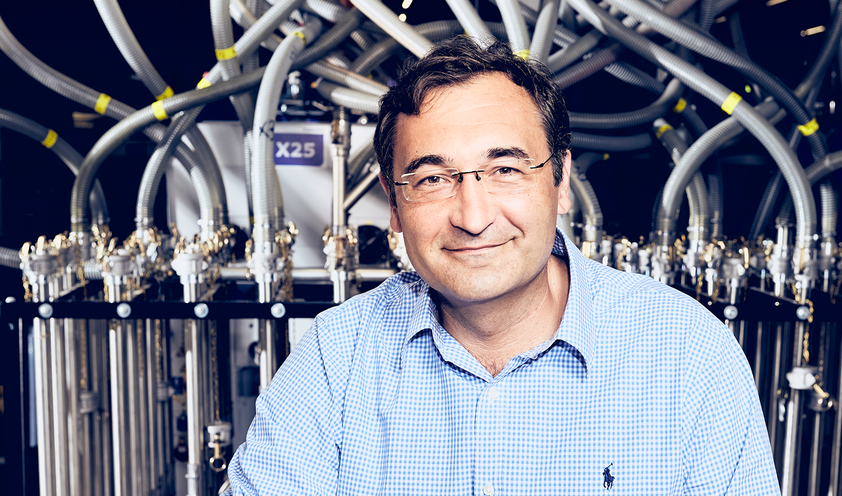 Act I: THE PAST | Act II: THE PRESENT | Act III: THE FUTURE
The master plan that defines Rawlplug's future – will you tell us about it?
Let's start by saying that there is more than one. They concern the plant in Wrocław, the plant in Łańcut, the plant in Vietnam, the development of our logistics centre and of the energy generation hub in Kożuchów. While each of our locations has its own master plan, they all pursue a shared goal: the suitable authorisations worldwide and the underlying quality of the products, training, services, and documentation – of our entire offering.
In order to manufacture to the world's highest standard, the technology in the factories should use state-of-the-art techniques. AI will enable us to move away from labour-intensive processes to the ability to process much more data. This, of course, involves changing the machines and their power supply, and modifying the portfolio.
The more advanced technologies we have available, the more complex products we are capable of creating, meaning products with more value added. The moment you do what you want to do, not just what you have to do, the opportunity for more rapid growth becomes more and more real.
Of course, we will not achieve our goal without a team of people who will be able to handle such a complex system of different needs and product groups. In Wrocław, we focus on quality rather than quantity in this context, which is why the fastest growing areas are R&D, the design department, the tool shop, and production.
Let's come back to energy for a while, and talk about its shortages, prices, and alternative sources. Not only is this one of your favourite subjects, but also one of the most topical issues for all of us.
We live in a complex reality in which it is simply no longer possible to do simple things. We rarely think about it, but you just need to visit certain places in the world to appreciate your own education and comfort of life, and come to the conclusion that we are capable of something more – hence the technological change.
We've reached a stage where renewable energy sources and carbon footprint are worth addressing and should be addressed. Our goal as a company is invariably Net Zero. To achieve this, we will rely to a significant extent on the investments in systems of batteries storing huge amounts of energy from renewable sources, and on its production in Kożuchów. We want to use the energy from photovoltaic farms and from environmentally-friendly biogas and biomethane plants to supply power to Wrocław as well as Łańcut.
In order to achieve Net Zero, we also need to reduce energy consumption. This will be supported by interesting technologies such as the ice battery, making it possible to store energy at night and release it during the day, when it is hottest. We also intend to consistently phase out energy-intensive and less environmentally-friendly, oil-based, pump technologies. Hence the replacement of machines with state-of-the-art ones that consume 50 per cent less energy than those we had just five years ago.
Our conversation touches constantly on aspects inextricably linked to Rawlplug's sustainability, mainly in the context of new technologies and systems implemented in the company. Let's talk for a moment about one of the main pillars of sustainability, i.e. the environment.
Since we are fortunate enough not to have to ponder on the ultimate things of life in a trench near the Donbass, we should direct our efforts towards responsibility, thinking about how to live a decent and dignified life – not only now, but also a few decades from now. Sustainability is our form of participating in this process. It is measurable, although not with financial ratios and metrics.
Our civilisation is sufficiently advanced to allow us to avoid some key mistakes. Waste has become raw material now. We are capable of fixing what was done wrongly in the past – for example, the wastewater treatment plant and many other things that we have been modifying at Rawlplug's facility in Wrocław. The sum total of small activities, whose ultimate contribution in 10, 20 or 30 years' time will be critical, will transform this place – and the humans functioning within it – for the better.
So many companies current flaunt a green leaf, allegedly confirming their sustainability.
Unfortunately, only partial sustainability certification exists in the world right now. Many aspects are still declarative, while audits are most often non-mandatory. It sometimes happens, therefore, that people say beautifully-sounding things about ecology, but then dump their rubbish on their neighbour's plot.
One thing interests me though: 99% of the activities we pursue and will continue to pursue as part of Rawlplug's sustainability are activities that benefit our stakeholders. Each of these translates into business – although sometimes the relationships are not immediately obvious.
Can you predict the future?
That's my job, although I don't engage in crystal-ball gazing, but rather rely on reading and data analysis. It takes 30–50% of my time. I actually keep notes with predictions.
Can I take a look?
Here you go: in 2020, during the pandemic, we defined growth drivers and growth destroyers. Most of these predictions turned out to be accurate.
We will certainly return to some of these topics next year. In the meantime, thank you for inspiring conversation.