This particular section of the expressway linking the central Baltic sea coast with the Upper Silesian urban area is located in the West Pomeranian province. It runs through the administrative districts of Koszalin and Białogard, as well as the communes of Biesiekierz, Świeszyno, and Tychowo.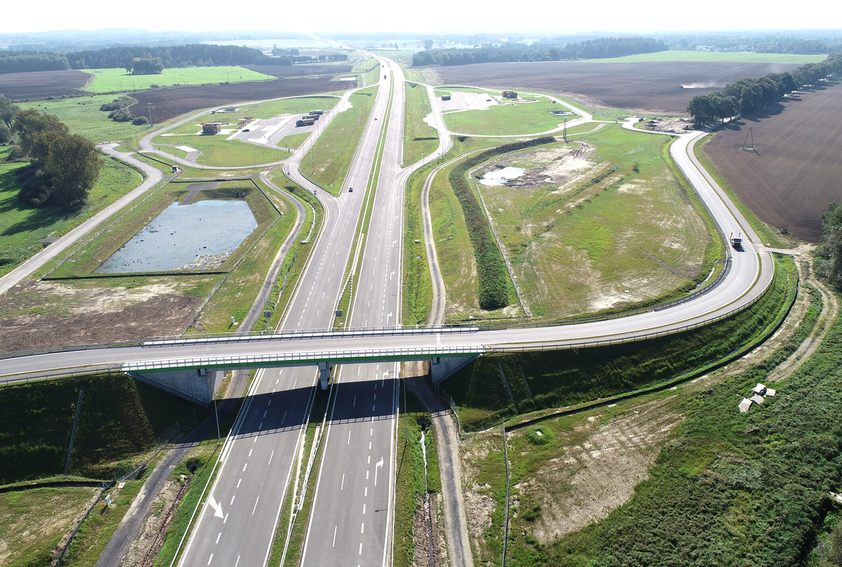 The design and construction of the S11 Koszalin–Szczecinek road, and its section connecting the Koszalin Zachód interchange (without the junction itself) and the interchange of Bobolice: section 1 from the Koszalin Zachód interchange to the Zegrze Pomorskie interchange (including the junction), is another road investment which the drivers traversing Poland on a daily basis will find particularly important. The new expressway section will enhance the traffic within the area covered by the investment, and speed up the transport and the economic growth in the region.
The total value of the project nears PLN 1.8 billion, with the EU funding having amounted to well over PLN 856 million. Within such a budget, the general contractor, Budimex S.A., has undertaken to complete the construction of a 16.807-kilometre-long section of the S11. Their work will include construction of road junctions, reinforcing the soil subgrade to obtain adequate foundation conditions for roads and other civil engineering structures, ensuring slope stability, as well as redeveloping the existing network of public roads and internal roads which are in collision with the expressway under construction. At the same time, they will obviously be obliged to meet all the relevant environmental requirements: protected plants will be relocated, and appropriate structures will be built along the main road to ensure safety of the animals dwelling in its vicinity.
And as usual on such occasions, we are pleased to announce that the general contractor decided to use Rawlplug's top-quality offering for purposes of the project implementation. Our proven solutions, namely the R-STUDS and R-STUDC threaded rods as well as the R-KER II and R-KEX II anchors, were used for the anchoring of footpath slabs and kerbs in combination with a system of composite rods.