The bypass of the town of Niemodlin is another important road investment completed using Rawlplug's products. The 11.5-kilometre-long section is one of four bypasses currently being developed in Opolskie Voivodeship.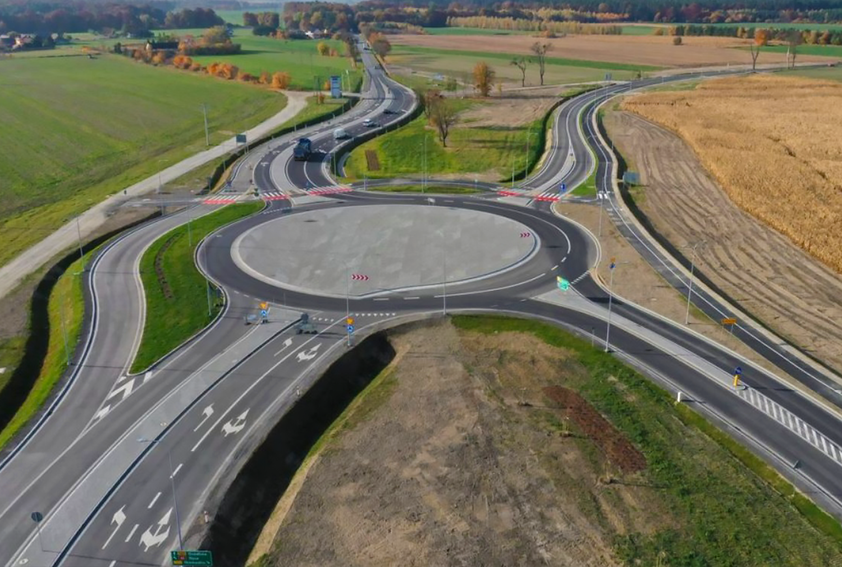 The Niemodlin bypass, skirting the town of Niemodlin on its southern and eastern side, is primarily intended to streamline the transit traffic from Niemodlin, Brzękowice and Sosnówka, to increase driver safety and comfort, and to reduce the time of travel between Opole and Płock, Opole and Nysa, as well as Poland and the Czech Republic in cross-border traffic. The construction of the bypass has also contributed to the economic growth of Opolskie Voivodeship and the stretches of land along national road 46 by linking them with investment areas.
It was on 22 November 2021 that the first drivers traversed the new bypass. The investment cost approx. PLN 300 million, and the consortium comprising Mota-Engil, Himmel and Papesch was responsible for its execution. It included not only the construction of the roadway, but also of two junctions: Niemodlin and Sosnówka, as well as of 18 civil engineering structures, including an almost 300-metre-long bridge over the river Ścinawa Niemodlińska.
We are proud that, once again, Rawlplug's products became part of such an important investment, and these included the R-KER II hybrid bonded anchors and the R-STUDS threaded rods used during the construction of the Niemodlin bypass, specifically to anchor footpath slabs and noise barriers. Just as a reminder, the R-KER II is one of our resins which offer a 100-year service life, certified by the European Technical Assessment. No wonder that it was this product that the contractors chose for such a strategic road project.