Building's total surface area: 23.5 thousand m2. Space reserved for greenery: 10.7 thousand m2. Plus several hundred luxury flats and parking spaces. Not enough? Then add a perfect environment for business growth, a shopping centre, a swimming pool, a community centre, a kindergarten...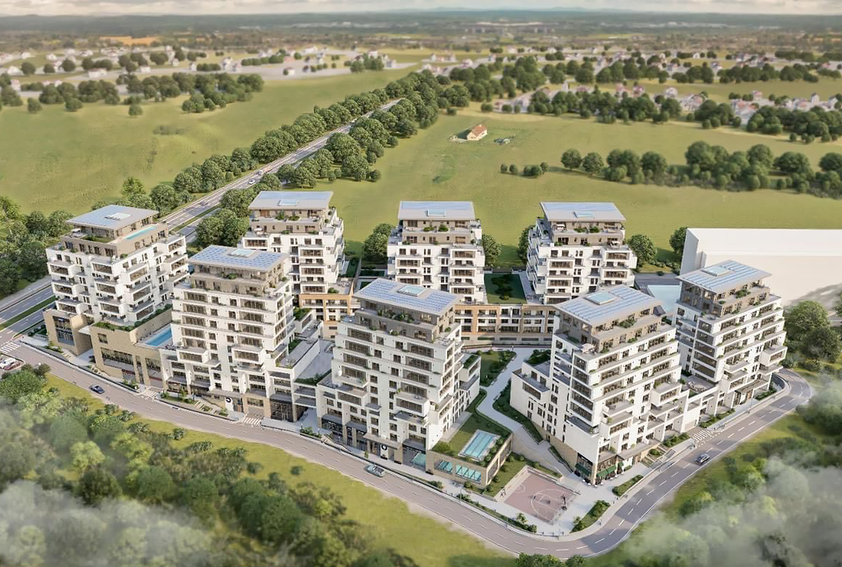 The modern International Residence compound, located in the eastern part of Pristina (also known as New Pristina – Central), will function as a town within a town, providing space for luxury services and a variety of attractions. This outstanding building (the largest one with a ventilated facade in Kosovo) is an important element of the capital city's growth strategy, comprising an area totalling 360 hectares, featuring business, commerce, culture and education centres. Let's face it: Rawlplug's solutions simply could not have been shunned where such an impressive project was developed.
The architects responsible for the design of Kosovo's International Residence, representing the LAGUARDA.LOW agency, were given a lot of freedom for creativity. Focusing on modern design and omnipresent comfort, they did not fail in investing a sense of uniqueness in the area allocated for the development project – eight nine-storey residential buildings with a shared central courtyard arranged to form a collage which perfectly blends into the undulating landscape of Pristina's hills. The architects have also taken care of the compound's ecological side. The buildings are designed to make use of solar energy and rainwater from a local retention system.
We are delighted to acknowledge that Rawlplug has contributed to yet another, next to Pristina City Centre, impressive development project in Kosovo's capital city and that, once again, the contractors have relied on our globally appreciated products. As the International Residence is being built, they use the R-XPT throughbolts suitable for non-cracked concrete as well as the R-KEMII bonded anchors along with the R-PLS mesh sleeves.