Rawlplug's presence in Romania dates ten years back. 2023 is a watershed year in its development, bringing plenty of reasons to celebrate. Have a look at Rawlplug's new seat in Romania and admire the panache of the new Rawlplug Academy on the map of Europe!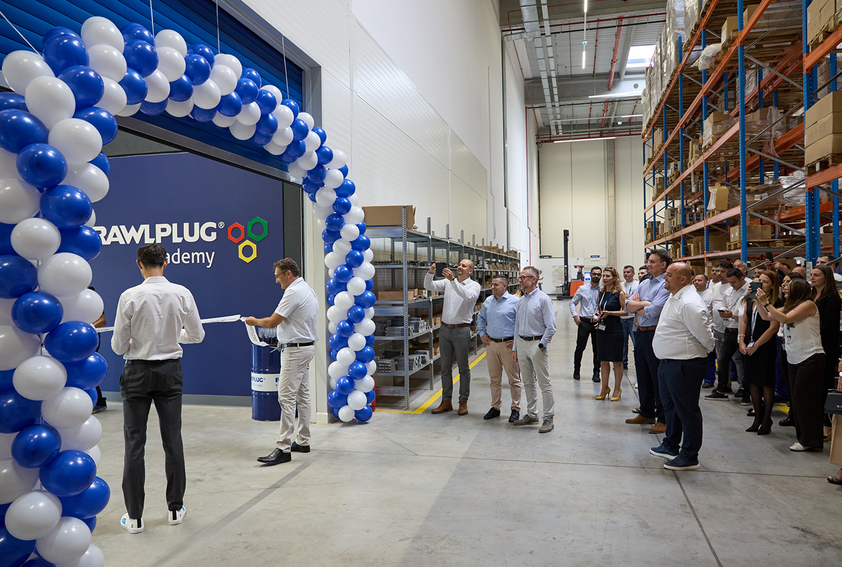 Read about the opening ceremony attended by none other than the CEO himself, Radosław Koelner.
Rawlplug has been present in the Romanian market for a decade, supplying fixing solutions to the construction industry across the whole country. No wonder that it has grown rapidly, leveraging this fact for further investments. Our partners have erected their new seat this year and opened an enormous logistics, consulting, and education hub – Rawlplug Academy, yet another in Europe.
Rawlplug Romania in figures
2013 – the year operations were launched
63 specialists
1,500 active customers
30,000 certified products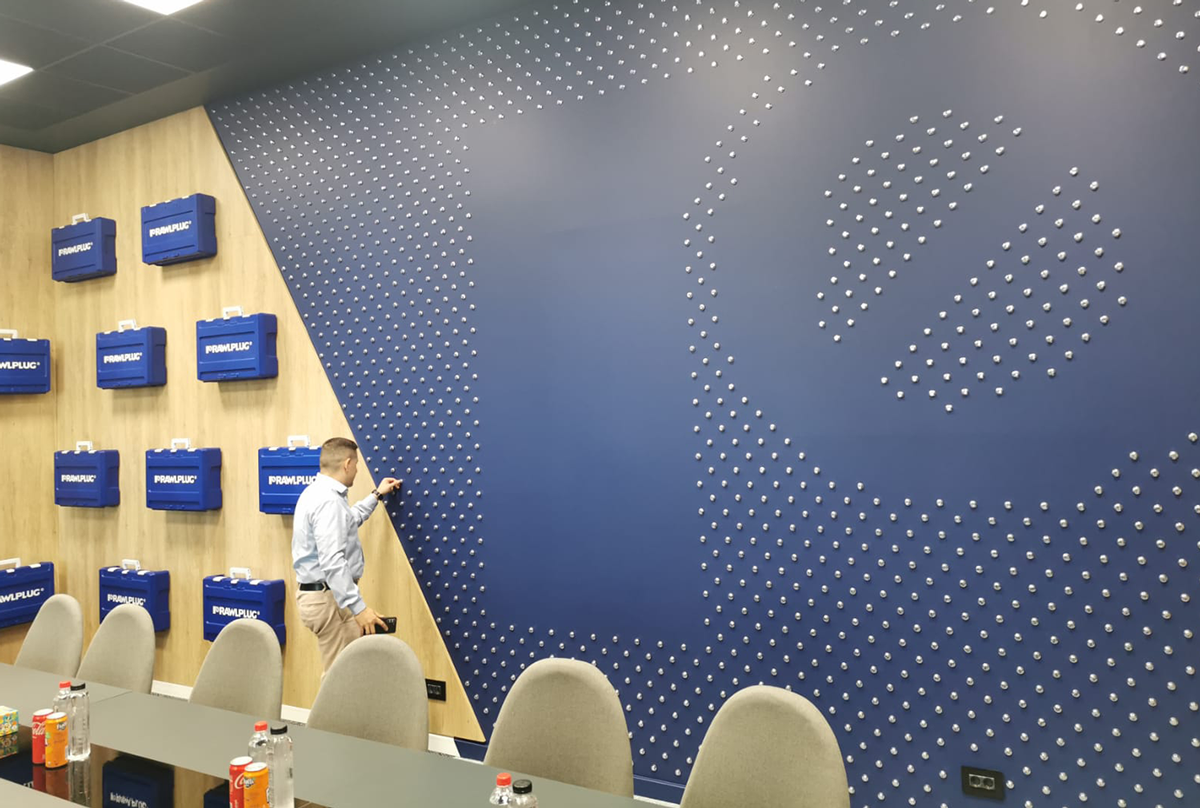 Take a look at the R-LX concrete screw anchors.
Rawlplug's CEO himself, Radosław Koelner, could not miss the opening of the new Rawlplug seat and Academy in Romania. It was an important meeting and a very well-organised event, providing a good opportunity to celebrate the fruitful cooperation to date as well as the rapid growth and innovations which set the standards for Rawlplug. It is very encouraging to watch our partners demonstrate professionalism across the board.
Looking for shortcuts? Watch the event's video coverage:
Development put to good use
Europe's newest Rawlplug Academy opened in Romania has been a massive investment. 5,050 square metres of warehouse space, 70,000 euros spent on the equipment, and space for one million (sic!) products.
We were quite impressed, and not only by the sheer scale of the project, but also by the amazing design, execution, furnishing, and ideas! It's a fantastic space, offering true abundance of opportunities, and the chance to visit it was enough of an attraction in itself. It has everything and more. The Rawlplug Academy in Romania is truly to be modelled on – an embodiment of all Rawlplug's development strategy points.
Krzysztof Ryżewski
Business Development Director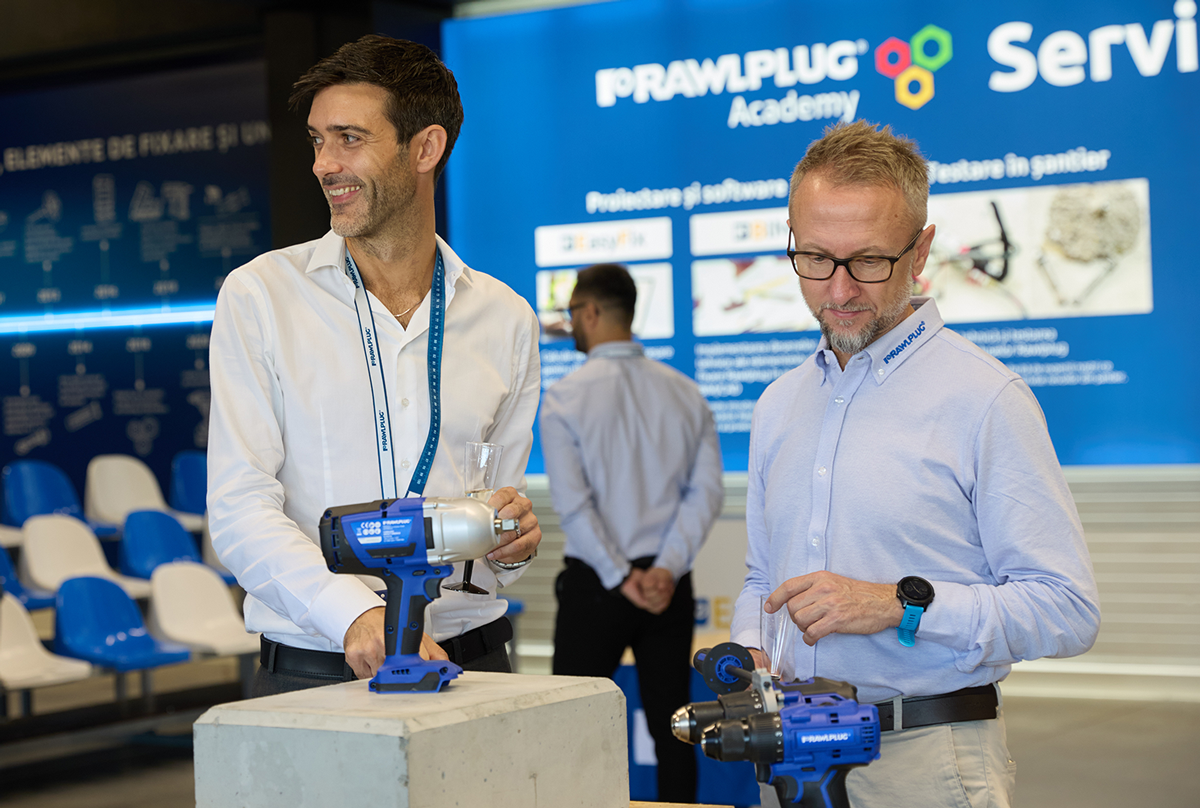 Zoom on Rawlplug Academy Romania
It is housed in a new, ultra-modern facility located in Stefăneștii de Jos, within the limits of VGP Park Bucharest (North). The impressive new location stretches on an area of 5,050 square meters, providing comfortable and inspiring work environment, full of light, meeting places, vegetation, and artwork.
Besides office spaces, Rawlplug Romania's new seat also accommodates an enormous warehouse that can easily hold one million products, as well as a power tool servicing centre, providing a unique on-site tool support service, and 3 separate showrooms dedicated to all brands in Rawlplug's portfolio.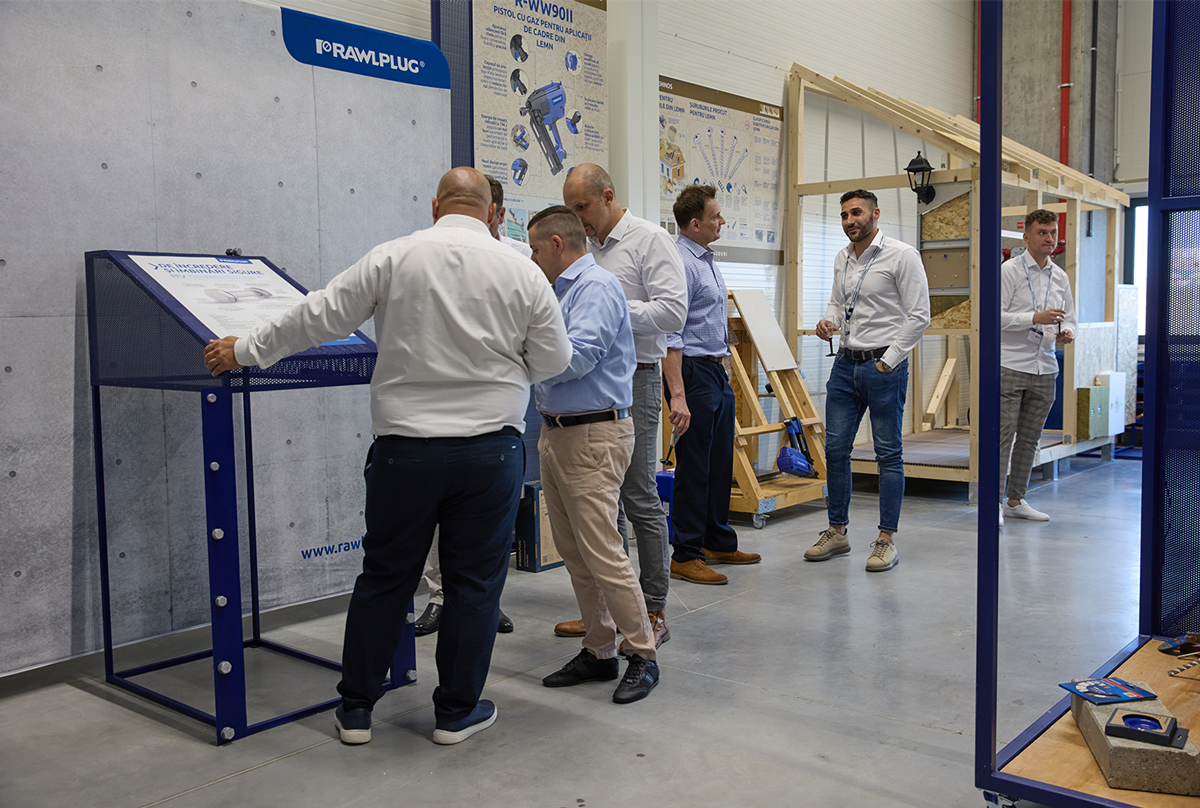 This textbook Rawlplug Academy facility features dedicated product display stations enabling individual product categories to be superbly showcased, not only highlighting selected tools or accessories, but also demonstrating their model applications. They also provide opportunities for testing of fixings or power tools as well as for hands-on training.
Krzysztof Ryżewski
Business Development Director
The Academy's current capacity allows approximately 30 persons to attend training sessions, covering such subjects as:
Proper handling and application of fixing systems, including bonded and mechanical anchors and insulation fixings;

Methods for testing, calculating, and optimising consumption;

Using specialised calculation and design software, such as EasyFix Design and Rawlplug Volume Calculator.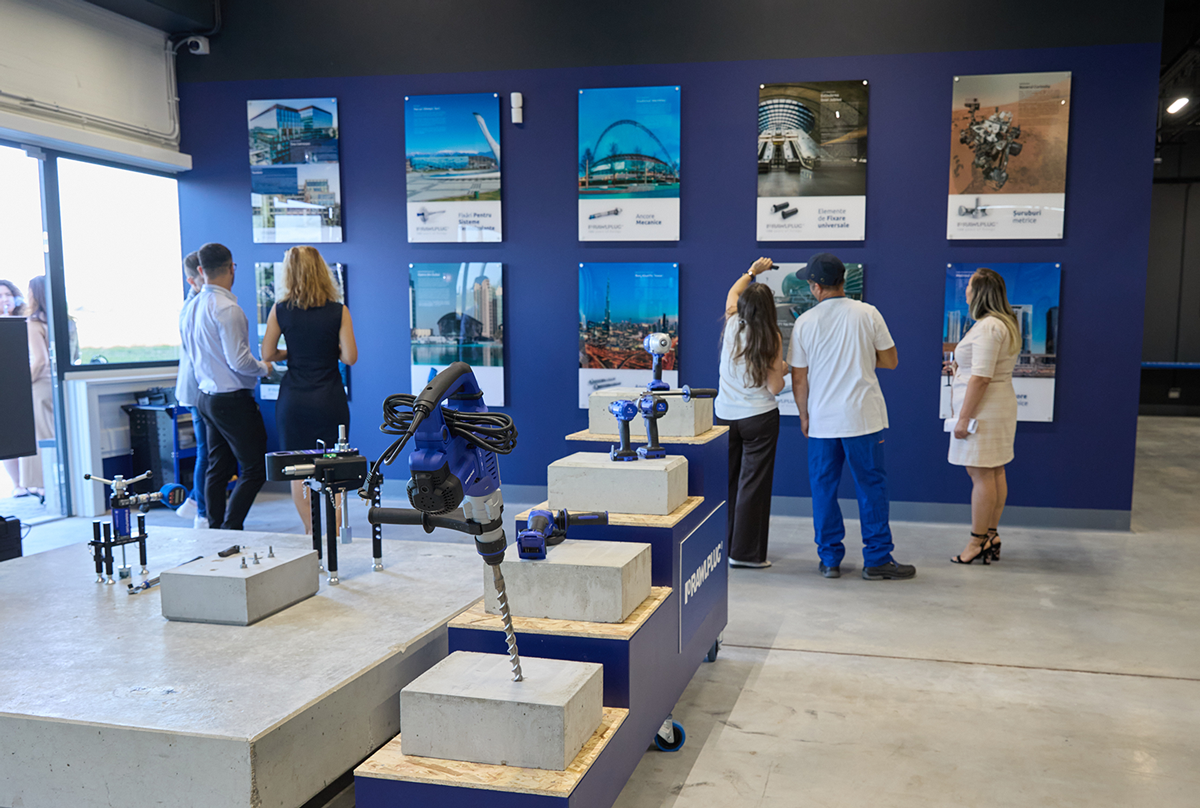 Three years ago, a huge investment was implemented in Bucharest with Rawlplug's support – the Steaua Stadium was erected to become the second largest sports stadium in the Romanian capital. That is where we fastened 31,254 seats. As a reminder of this fact as well as our effort, a special space for lectures and presentations or for examining various material types has been arranged in the Romanian Rawlplug Academy using exactly the same seats, enabling anyone visiting the place to have a real-life look at the fixings used under the first large-scale investment handled by Rawlplug Romania.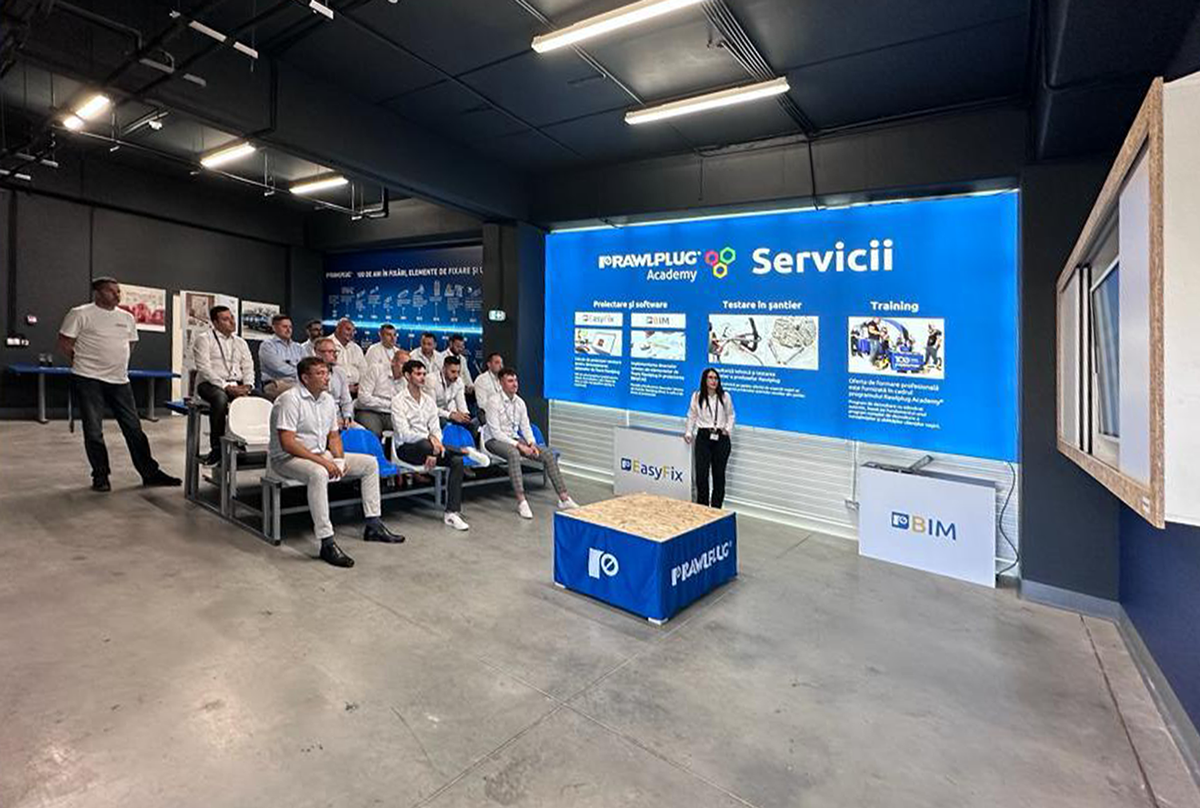 Rawlplug Romania is poised for further market conquest, with their fast customer service, technical assistance, full cross-section of the product portfolio, and an extensive selection of training courses not exhausting their offer. Having opened the Academy and built a completely new place to work, our partners have expanded their fleet of vehicles, continue to develop a comprehensive 24-hour service covering the entire country, and have started delivering on-site technical support and training services. Even considering our track record, we must be impressed by such rapid growth within 10 years. We are bursting with pride!