The National Forum of Music based in Wrocław, Poland, was originally conceived as a musical performance venue. The investment project was completed in 2015, and the impressive building now houses a large concert hall with 1,800 seats and three smaller chamber halls with the capacity of 250-450 seats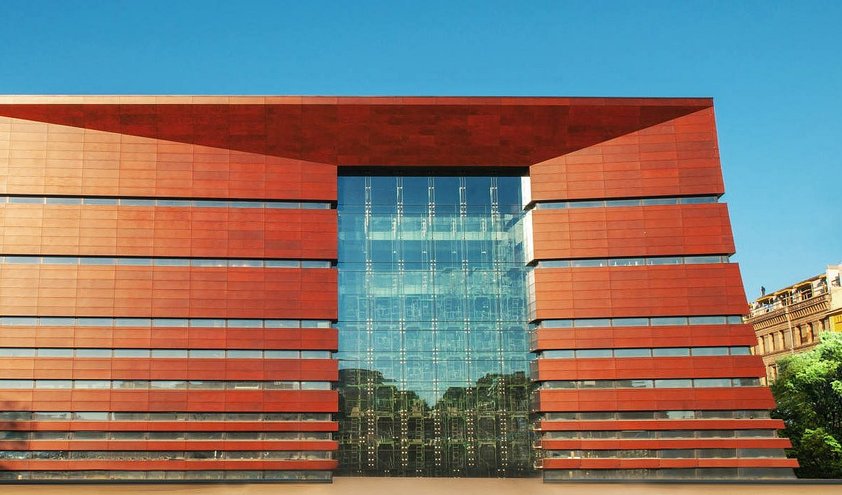 photo: P. Ludwina, CC BY 3.0 <https://creativecommons.org/licenses/by/3.0>, via Wikimedia Commons
Investment information
Name: The National Forum of Music
Location: Wrocław, Poland
Investor: Minister of Culture and National Heritage / City of Wrocław and Lower Silesian Voivodeship
Beginning of realization: 2015
Constructor: PB Inter-System
It provides the home to many major ensembles and festivals held in Wroclaw. The postmodern building of the National Forum of Music (NFM), commonly known as one of the largest and most technologically advanced music venues in Poland, was designed by APA Kuryłowicz & Associates.
Commenced in 2009 and completed in 2015, the construction works were conducted in a site of 48,500 square metres situated in the Liberty Square at the very heart of the city, close to the historical Wrocław Opera. The building consists of six floors above the ground level as well as three underground storeys.
Presently, the National Forum of Music holds the following national and international festivals and events: the Wratislavia Cantans International Festival of Music, Jazztopad, Musica Polonica Nova, Musica Electronica Nova, Forum Musicum and many others.
Rawlplug in the National Forum of Music
Rawlplug products were used for:
photo: Łukasz Rajchert, CC BY-SA 4.0 <https://creativecommons.org/licenses/by-sa/4.0>, via Wikimedia Commons