Not only our products, but also our Rawlplug Academy trainers perform just perfectly under absolutely any conditions. Evidence? Let's have a look at the training session for the GOPR (Mountain Volunteer Search and Rescue) rescuers held in Będkowska Valley, near Brandysowa Polana.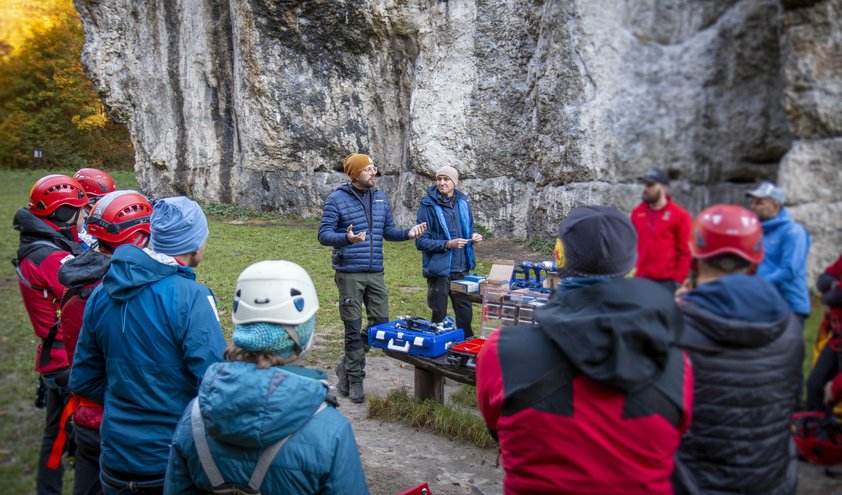 All professionals using Rawlplug's products operate in a distinctive environment and under specific conditions. Those who work at GOPR also have them in disposal, as their daily work involves not only rescue operations, but also making sure that hiking trails are secure. They are responsible for the protection of both tourists and nature, particularly exposed to misdeeds of unauthorised collectors.
The material they handle, which is rock, can be difficult to process. Unique and unpredictable, often brittle and fragile in structure, it behaves completely differently than concrete when worked. The problem of rock material examination for purposes of anchoring was thoroughly addressed by a GOPR instructor leading the group. He provided detailed instructions enabling rescuers to choose the most suitable spot for anchoring.
No matter how unique and peculiar materials such as rock or stone can be, Rawlplug still has solutions that work perfectly with them. It was to them that we dedicated our unusual field training session delivered by Marcin and Artur, representing our team of trainers.
One should realise that such a profession requires profound and well-grounded knowledge. We have learnt that, before installing anything in rock, you must first identify its type and determine if it is solid and strong enough to securely fix in it. And you need to tap it around very carefully to check whether it contains any voids.
Artur Łuczaj
Training Department Manager
What products were on the carpet (or actually on the stone)?
First and foremost, our infallible mechanical fixings, like the following:
R-HPTII-A4

stainless steel throughbolt.


Why? It delivers the highest load capacity and excellent corrosion resistance.

R-LX

self-tapping concrete screws.
Why? They prove perfect for installation near edges and other anchors.

R-DCA-A4

stainless steel wedge anchors.
Why? Designed for multi-point anchoring , they are easy to install using a hammer and a setting tool.
What came along? Obviously, our cordless power tools with accessories: R-PID18 impact drivers, R-PIW18 impact drivers, R-PRH18 impact wrenches and R-PAG18-PV angle grinders. They prove excellent in the field, mainly because of their optimised weight, long operating time thanks to powerful batteries, and reliability. They may not always come in handy in the GOPR rescuer's daily work, but they proved just perfect at the training session, and the participants were eager to put them to test.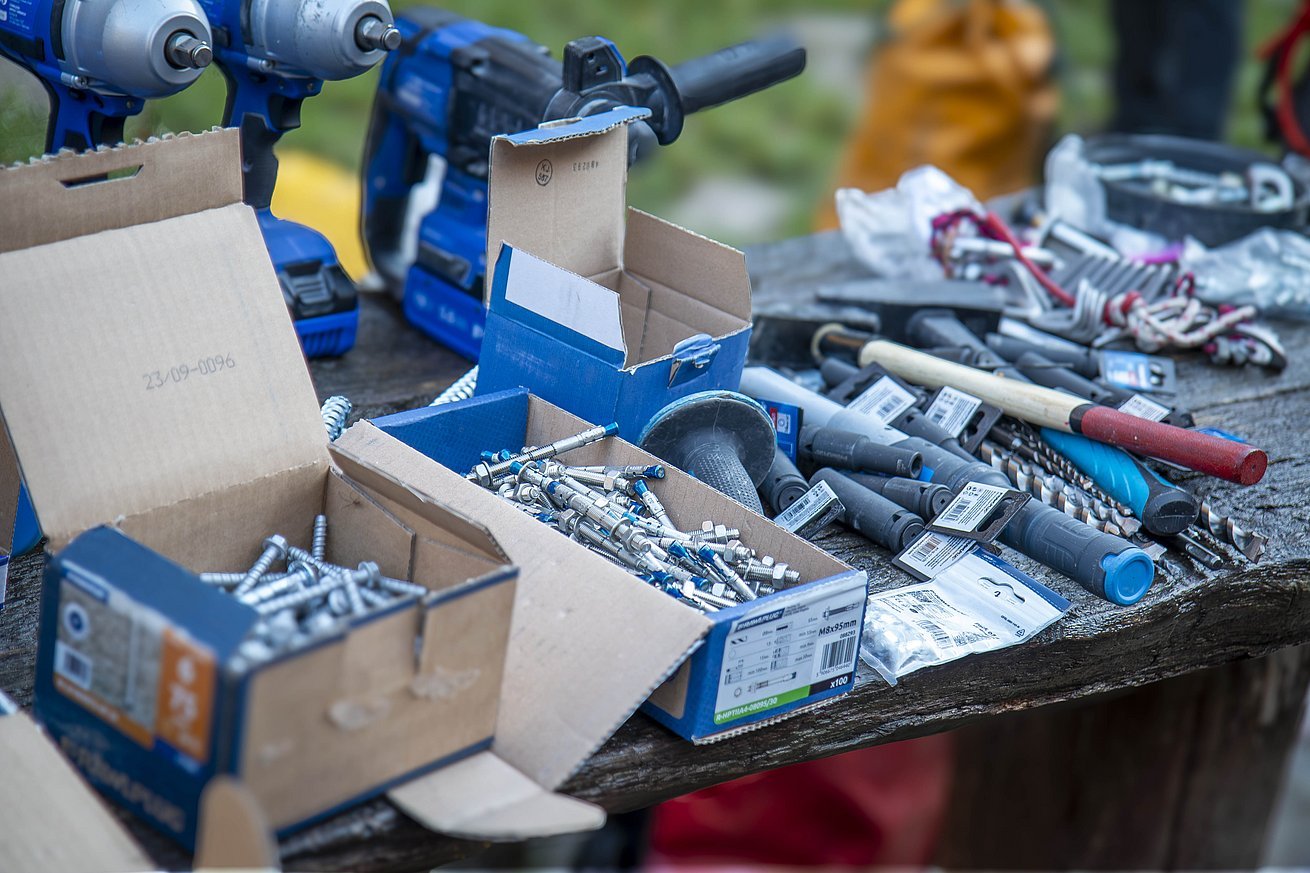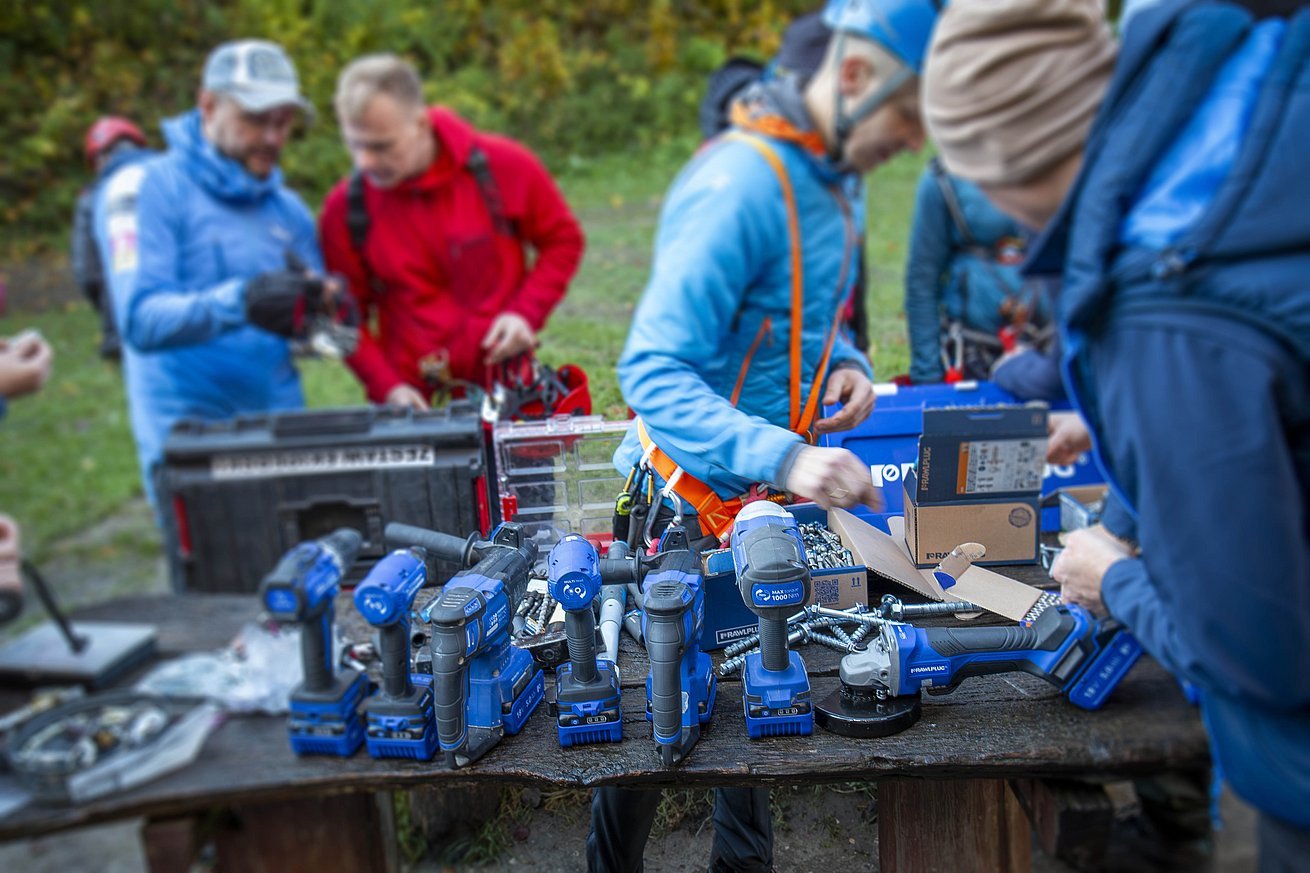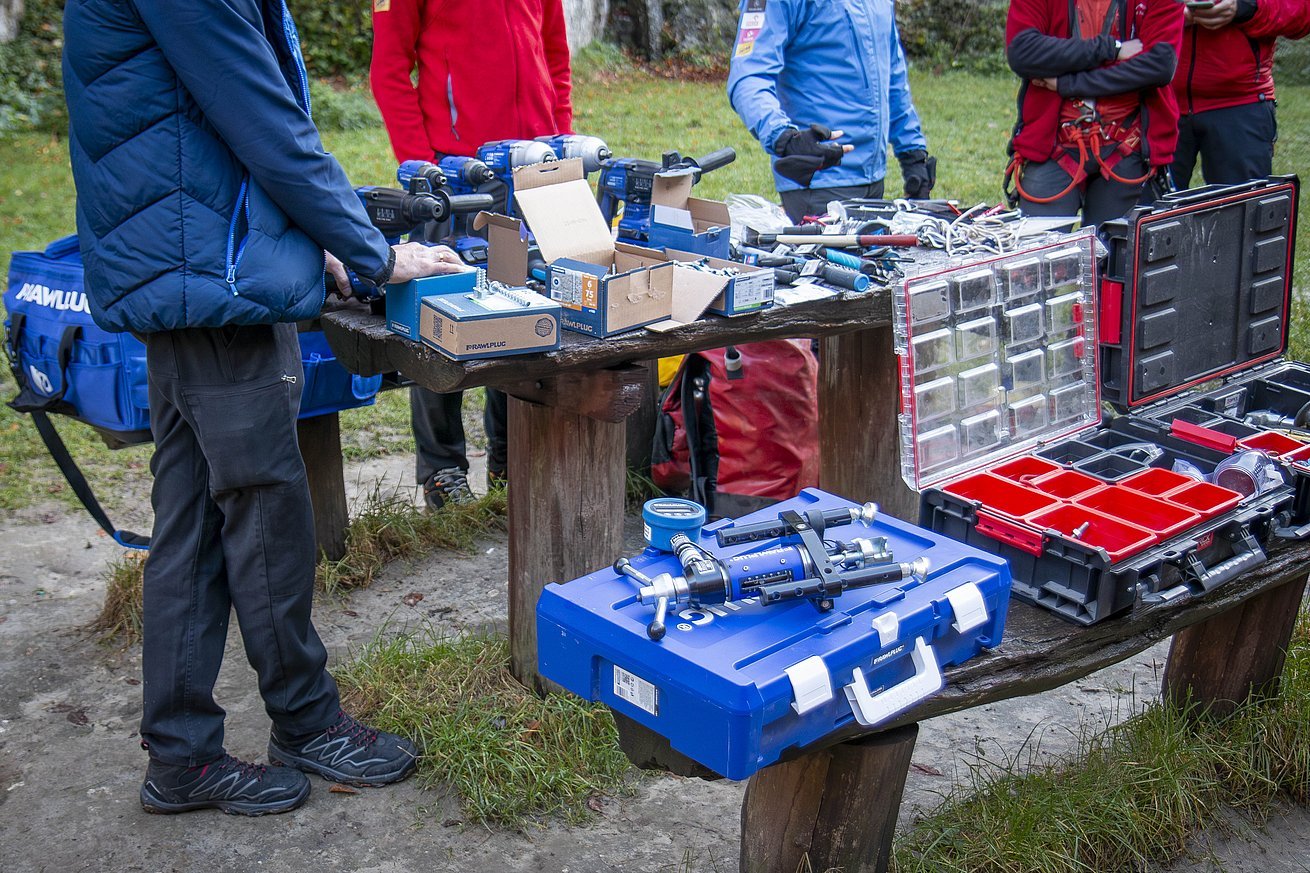 The GOPR employees sometimes work in places where it is impossible to use a standard drill due to insufficient space, for example in caves. Where this is the case, anchoring is handled using a small special-purpose hammer providing perfectly balanced impact transfer and a setting tool, but this can take up to 2 hours!
What was the Rawlplug Academy field training about?
The training of the GOPR personnel in the Brandysowa Polana clearing consisted of several stages. It was held in the bosom of nature, or more specifically, in a place surrounded by numerous limestone rocks, including the most famous among them, known as Zamczysko (the Castle) or Będkowska Baszta (the Keep of Będkowice). The October weather was exceptionally good, and so was the atmosphere, while everything went as planned. And the plan was this:
It all began with Marcin and Artur, our trainers, introducing the participants to our brand, fixings solutions, and power tools.

Hands-on demonstration of the installation of the R-DCA, R-LX, and R-HPTII anchors in nearby rocks.

Strength tests using our pull-out testers.

In groups of 4, testing our fixing solutions and power tools under the watchful eye of our trainers.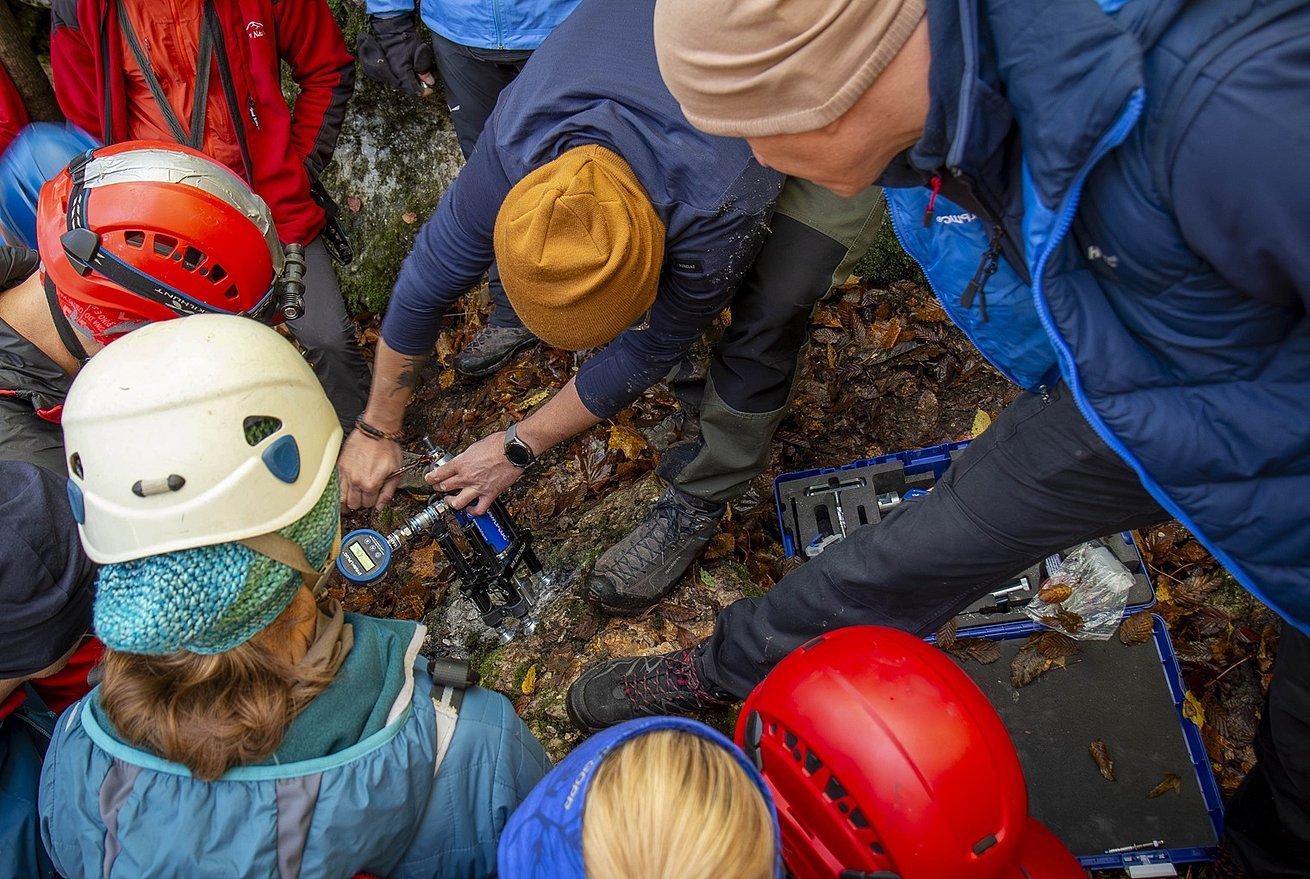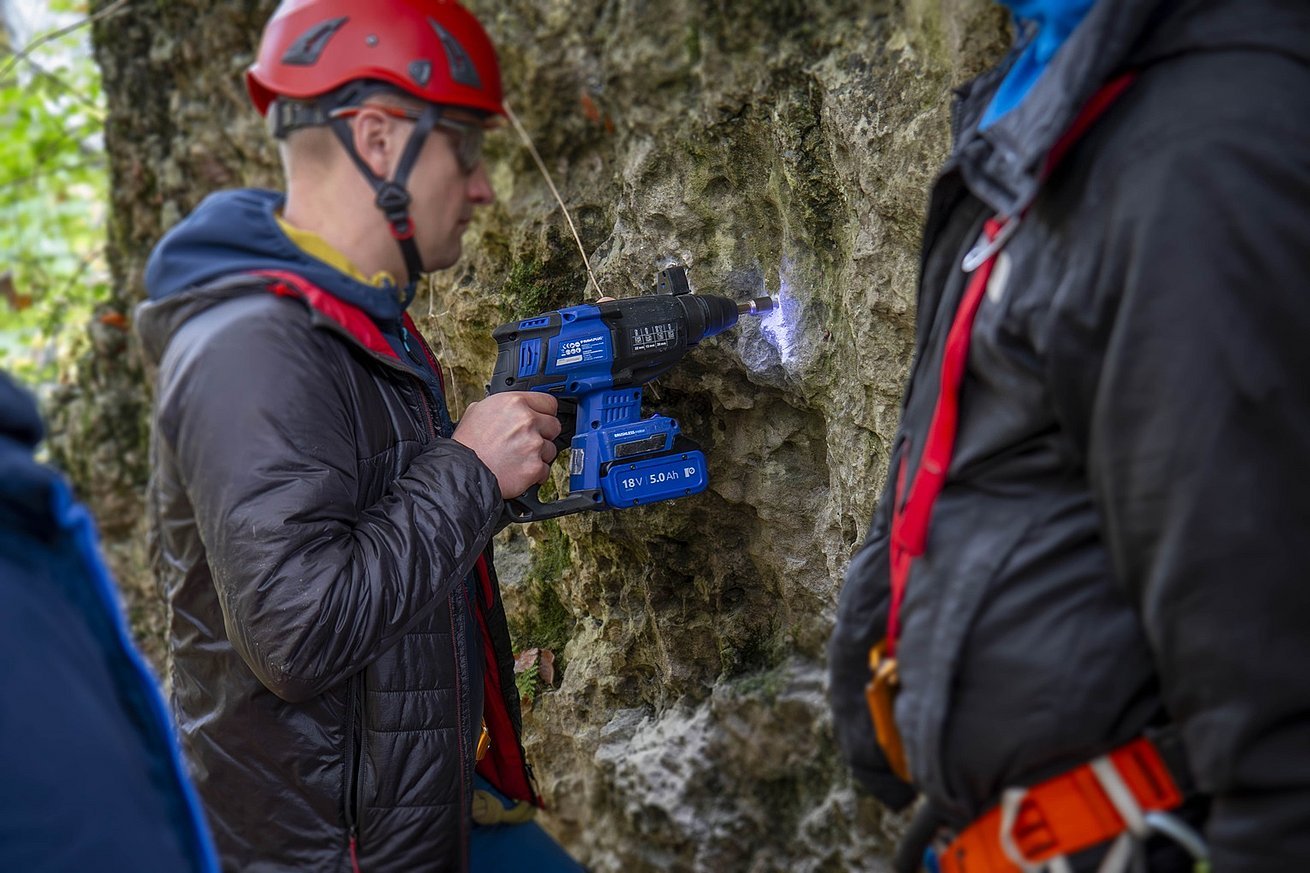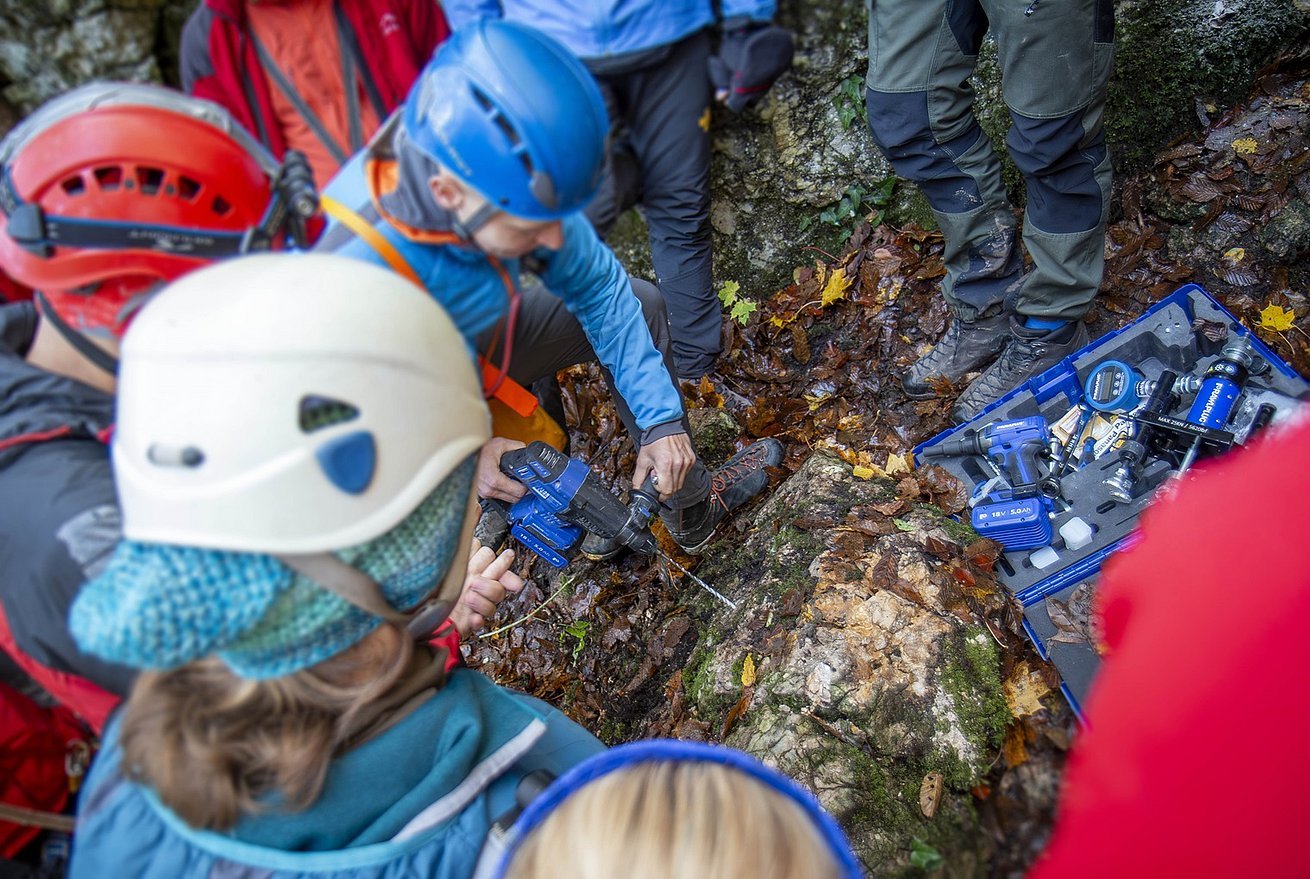 For trainers, like us, working with such a group is a sheer pleasure. They are genuine experts in their job, well aware of what they need and how the material they work behaves. We have already realised how many areas there are, sometimes completely unexpected, where reliable, quick-to-fix and proven solutions are needed.
Marcin Gorzała
Rawlplug Academy Manager
The rock under which the training was held is a part of a complex commonly known as Dupa Słonia (Elephant's Arse). The name was coined by climbers in the 1970's, only to become so popular that it completely supplanted the traditional name of Zamczysko. The rocks are each 10–20 metres high, and function as rock climbing facilities.
Rawlplug Academy – training all over the world
Rawlplug Academy is a multifaceted training system Rawlplug has been consistently developing around the world. Next to on-site training, we also deliver classroom training at our Rawlplug Academy centres as well as online workshops and webinars. We also make use of the YouTube channel of Rawlplug Polska to disseminate our knowledge and know-how, presenting our products along with matching fixing techniques, and demonstrating their professional and home applications.